The Tangled Tale of Zinfandel
Zinfandel should be considered among California's crown jewels—but it's often counted out as a grape variety because of its perceived taste. That's no fault of winemakers—Zinfandel is a variety that grows unevenly. Zinfandel vines aren't like more typical vines that grow vertically out of the ground with breezy canopies, producing massive bunches of fruit. Instead, Zinfandel's vines are short, with stumpy trunks and branches that grow out in many directions. On the bunch, some of its thin-skinned, delicate grapes may be ready for harvest, while others may be underripe and hard, or even dried-out raisins. Sending mixed clusters like this into the winery to be crushed and pressed can ultimately give off what The Wine Bible author Karen MacNeil calls a "sweet and sour sauce" taste.
A byproduct of Zinfandel's identity—the free-run juice—has given many wine consumers a false impression of the grape over the years. White Zinfandel, the blush pink, sweet wine, was actually an accident made by Sutter Home winemaker Bob Trinchero in 1972. As the story goes, Trinchero would use runoff juice from Zinfandel he had made to create a drier wine and label it "White Zinfandel." One day, a batch of White Zin didn't fully ferment, and the result was a wine with low alcohol and high sugar content. It became an overnight sensation that took the '80s and '90s by storm, which kept old Zinfandel vines hard at work but didn't give them the shine they deserved.
For Lydia Richards, senior account executive and wine specialist at Colangelo & Partners Public Relations, it was Sutter Home's White Zin that cemented her idea of Zinfandel being a wine that was only pink, affordable, and simple. As she studied to become a sommelier, however, this perception began to shift. "The deeper I delved into my courses, as well as tastings, the more I became fascinated with what true Zinfandel wine could really be," she says. "Learning about it being the same grape variety as Primitivo completely changed my perception and made me appreciate its long history as a premier, quality grape for wine production."
Often referred to as Zinfandel's identical twin from Italy, Primitivo comes from the same DNA of the Croatian grape known as crljenak kastelanski. This was discovered and confirmed in the early 2000s, and it allowed scientists to identify the distinct differences between the three grapes. Primitivo, with its own unique characteristics, can make dry and sweet Italian wines and also be used as a blending grape.
"Zinfandel is like any other famous grape. It comes in so many different style, and you really need to keep tasting to figure out what style really speaks to you." —Cara Patricia
Aaron Cherny, co-founder of the wine company Source & Sink, left his finance career in Chicago in 2017 to make wine in California's Sonoma County. When he and co-founder Rande Feldman decided to start Source & Sink, they wanted to express the uniqueness of the California wine heritage that was best represented with grape varieties planted pre-Prohibition. "The Source & Sink Zinfandel represents the diversity of topography, soils, and exposure at Kimberly Vineyard in Sonoma County," Cherny says. "At this site, we have three different sections of vine age: one from 1906, one from the 1970s, and the other planted in the mid-1990s. Within each block we see vines that yield fruit with a range of large and small clusters and berries, resulting in a wine that is more concentrated with only 12 to 13 percent, [a] lower alcohol."
While a little bit of hang time can help Zinfandel, Cherny says too much oak and overripeness through late harvesting can take away some of the grape's inherent beauty. "It can make for formulaic, boring wines that are overly boozy and taste like imitation vanilla," he says.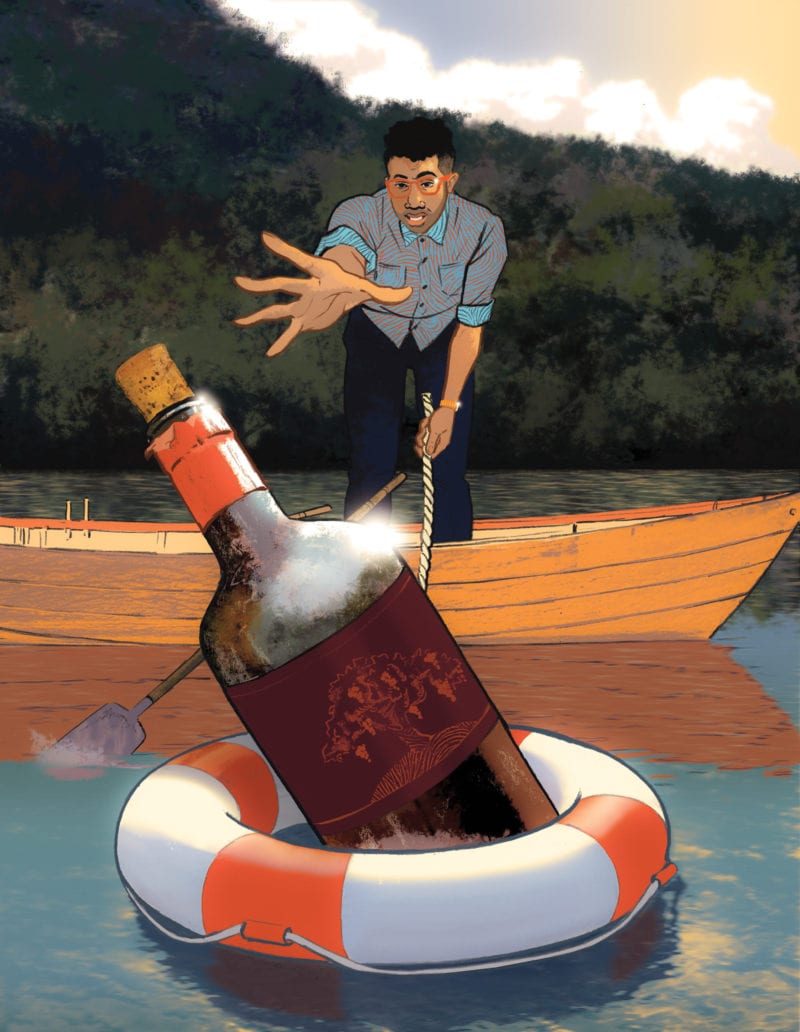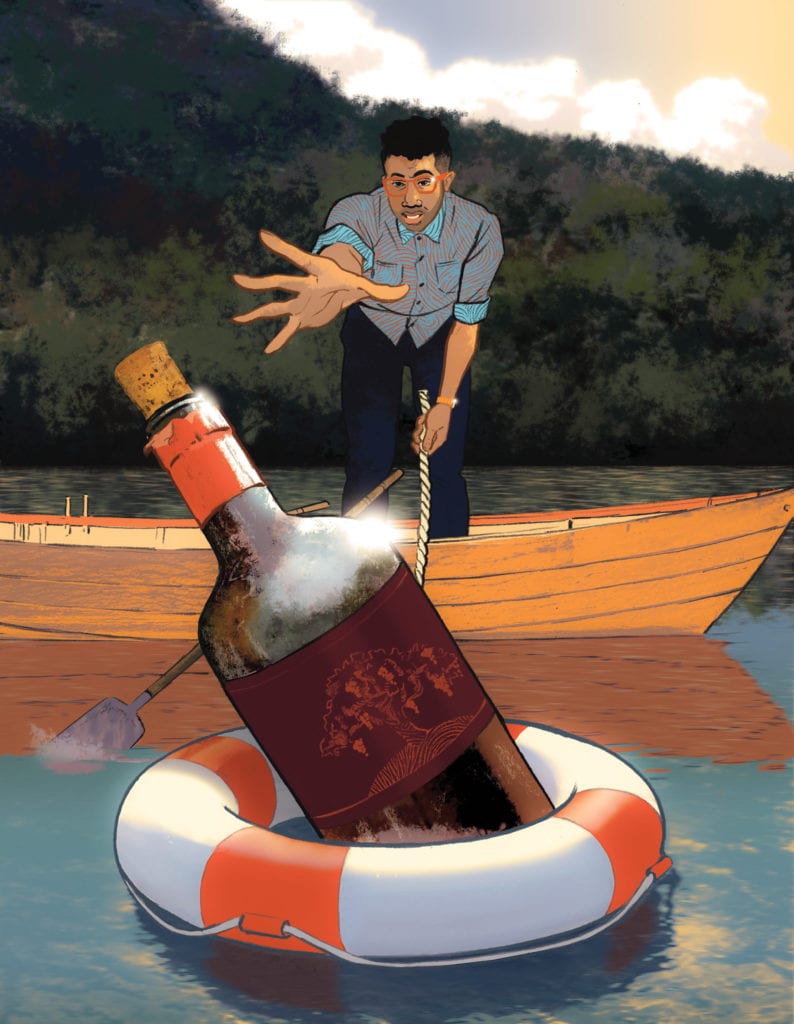 In his 2003 book Zinfandel: A History of a Grape and Its Wine, Charles E. Sullivan took on the challenge of uncovering the mystery of this grape variety. Over the course of almost 200 pages, Sullivan explores Zinfandel's history from the 1870s to the dawn of the new millennium. What was initially meant to be a table grape found its way into vineyards across California and then produced impressive wines. The big questions for even Sullivan are the vines, their age, and how after so much time they can still produce concentrated fruit.
For many winemakers, cracking this particular code of the Zinfandel mystery is something that doesn't happen overnight. When Chrissy Wittmann, director of winemaking at The Prisoner Wine Company, started working with the brand in 2016, she didn't have much experience with the variety, but she was fascinated by its complexity. "It's hard to grow Zinfandel grapes, and hard to make wine from Zin depending on the desired style," she says. "I'd always heard what a pain, but I had no idea until I started making wines from many different Zin vineyards. I can say it can be extremely difficult, but I could not be happier to have the chance."
Wittmann describes The Prisoner's expression of Zinfandel as an ode to the old-vine vineyards, ultimate grape maturity, and terroir. Sourcing fruit from Dry Creek, Lodi, and Mendocino, Wittmann and her team were able to capture each vineyard's distinctive climate, and terroir plays a huge role in the quality and character of the bottle. "Our method of blending a Zinfandel base with small amounts of Petite Sirah and Syrah makes Saldo a truly unique expression of Zinfandel. With very hot days and cool nights from the delta breeze, Zins from Lodi tend to be rich and ripe, with softer tannins," she says. "From Mendocino, where there are rocky, volcanic soils and some of our vineyards sit up in higher elevation, there's a larger tannin structure with extra spice. Dry Creek in Sonoma County has some red, gravelly, well-drained soils that make for stressful growing conditions and concentrated Zinfandel."
As winemakers get more creative with bringing forth various expressions of Zinfandel, wine drinkers should be encouraged not to limit their thinking when it comes to the unique heritage grape, but to embrace it for all that it's worth. Producers like Bodkin Wines, Monte Rio, Day Wines, and Las Jaras are getting creative with Zinfandel and going beyond the traditional expressions that may turn consumers off from even pursuing the grape variety. "While there are plenty of consumers who enjoy bold, intensely dark fruit Zins with black pepper and baking spices, there are very different, unique, lighter expressions being made," says Lydia Richards of Colangelo. "That's certainly a missed opportunity in terms of bringing the variety forth to a wider range of wine-loving consumers looking to try something new and exciting."
Another missed opportunity could be not taking risks in pairing Zinfandel with the right foods. Language makes a big difference in ensuring that consumers are aware of what's in a bottle before they decide to purchase it. "It's a misapprehension that Zinfandel is a winter wine since it pairs perfectly with a classic pot roast or hearty lamb dish," says Wittmann. "While this is true, it's actually a perfect year-round wine."
At her San Francisco shop, Cara Patricia believes there should be more discussions about the different styles of Zinfandel that can be big and bold, easy-drinking, or experimental and unusual. "Zinfandel is like any other famous grape," she says. "It comes in so many different styles, and you really need to keep tasting to figure out what style really speaks to you."